Evan is an upcoming political science and public policy graduate seeking professional opportunities.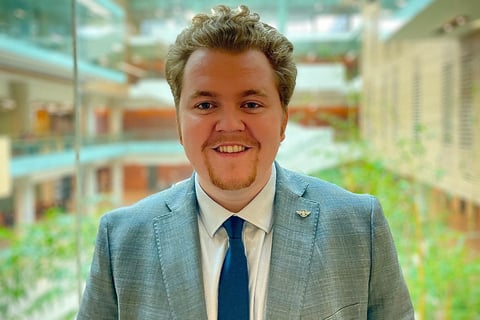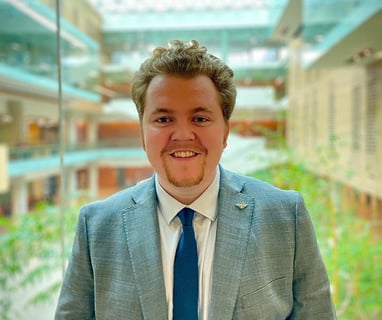 Present: Instructional Assistant (IA), Wilfrid Laurier University Department of Political Science
Lead first year political science students through a series of five tutorial discussions during each term. Grade weekly tutorial activities, student participation, and two sets of papers. Answer correspondence from students in a timely manner and provide accurate course and academic information. Meet weekly with the teaching team, consisting of two Associate Professors of Political Science and other TAs and IAs.
2022: Projects Assistant, Ontario Ministry of Agriculture, Food and Rural Affairs
Work with the Apiary Program to assist Ontario's managed honey bee industry on behalf of the provincial government. Draft webpages and text to be displayed on the provincial government's website. Lead team meetings, consult with management to produce an agenda, draft meeting minutes to be shared with the Apiary Program. Represent the provincial government on visits to bee yards.
2021 – 2022: Contract Engagement Consultant, Wild Matriarch Inc.
Invited to continue the development of an Integrated Strategy for Radioactive Waste as a part-time consultant by the founder of Wild Matriarch Inc. Present to various audiences about our project and engagement efforts. Lead a series of youth roundtables on behalf of the NWMO and Wild Matriarch.
2021: Project Associate, Nuclear Waste Management Organization (NWMO)
One of three employees to lead the development of an Integrated Strategy for Radioactive Waste, at the request of the Minister of Natural Resources. Craft and execute a Canada-wide engagement strategy reaching over one million people. Draft official text on behalf of the organization. Plan and lead the outreach for a slate of roundtables with elected officials and other academic and community leaders.
2019: Summer Intern, Regional Councillor's Office
Attend meetings and events with the Councillor as political staff and advise the Councillor on community issues and concerns from residents. Complete office work and data entry with city staff as needed.
2019 – 2023: Honours Bachelor of Arts – Wilfrid Laurier University
Majors, Political Science and North American Studies, specialization in Public Policy.
Minor, Communication Studies.
Certification in Practical Politics, presented by Hon. John Milloy, PhD.
2015 – 2019: High School Diploma – Saint Thomas Aquinas Secondary School
Graduated with an Ontario Scholar Award and a Regional Arts Program Certificate.
2022 – Present: Senator, Wilfrid Laurier University Senate
Represent the diverse voices of Laurier students in Wilfrid Laurier University's Senate. Research and vote on academic and curriculum motions. Serve as a Member of the Student Appeals Committee.
2019 – 2022: Co-President, Wilfrid Laurier University Association of Political Science Students
Serve as chair of executive team meetings and collaborate with elected officials to host political events. Twice elected as Co-President by Executive Team members. Previously served as Senior Vice President.
2021 – Present: Student Representative, WLU Faculty of Arts & Department of Political Science
Take part in the interview process for all Professor positions. Share thoughts candidly with university officials and faculty members in monthly meetings. Represent the views of all political science students.
2016 – Present: Social Media Director, Historic Bovaird House Museum
Maintain an active social media presence and answer messages from customers, promote special events on social media with tens of thousands of interactions. Work with local government and administrators.
Are you hiring? Know of an opportunity that may fit my experience? Want to chat? Please...